With the White House and Republicans on the brink of maybe-possibly-probably squeezing through some major tax changes before the end of the year, offering future tax advice is a bit like trying to nail jelly to the barn door.
The Senate Republicans have passed their version of a tax reform bill, which must now be reconciled with the previous version passed by the House. Even if a final bill is passed and signed by President Donald Trump by the end of the year, the changes wouldn't go into effect until 2018 ― meaning they won't necessarily affect your taxes due on April 15, 2018.
However, there are some things you can control with regard to the future, such as when you pay for items that are current deductions but may not be after the final tax bill takes effect.
Here are some things to consider doing while it's still 2017 ― they may save you money and aggravation later.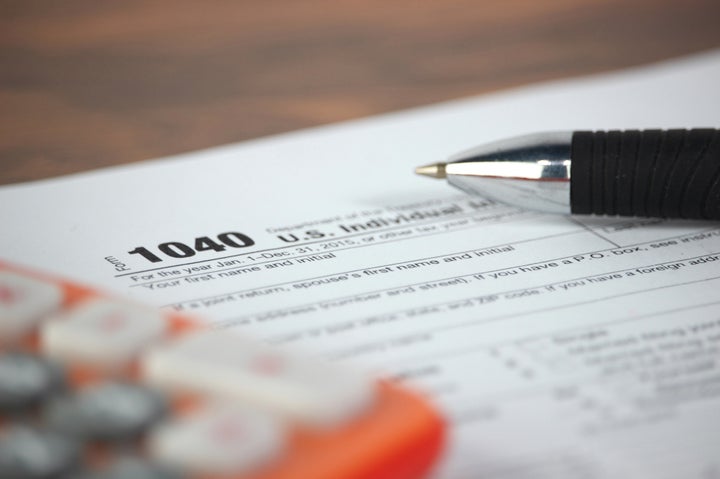 Pay your property taxes in full
It seems likely that tax reform could change or eliminate certain deductions, including those for mortgage and property taxes.
You can currently deduct state and local property taxes if you itemize your deductions. Under both the House and Senate bills, the property tax deduction would remain in place but would be capped at $10,000 ― something that will adversely affect people in states with crazy-high real estate prices and taxes.
Property taxes are billed on a fiscal year schedule rather than a calendar year schedule, so if you itemize, consider paying your second half installment during 2017, said Cindy Hockenberry, director of tax research and government relations for the National Association of Tax Professionals. Because of the cuts, she said, you might not have enough allowable deductions to be able to itemize going forward.
It makes sense to pay the tax bill now if you're able to, even if it isn't due until April. At least you will be able to deduct it for certain.
Refinance now if you want to take cash out
Currently, you can deduct qualifying mortgage interest up to $1.1 million on your primary residence plus one other home.
The version of the Tax Cuts and Jobs Act passed by the House reduces the amount of mortgage interest to the first $500,000 and ends any mortgage interest deduction for second (or third) homes. The House bill would grandfather in existing mortgages ― meaning they won't be affected ― but all new mortgages would be capped at $500,000 for purposes of the deduction and could only apply to your primary residence.
The Senate bill leaves the deduction in place for mortgages up to $1 million but the deduction for equity debt (meaning cash-out refinance loans where you take money out of your home that isn't designated for improvements) would be eliminated.
Most homes on the market today are priced under $500,000, according to the National Association of Realtors.
There aren't many people who can afford to pre-pay multiple mortgage payments, but if you were planning to refinance your loan and take out money, now might be an excellent time to do that.
Buy office supplies
Both…