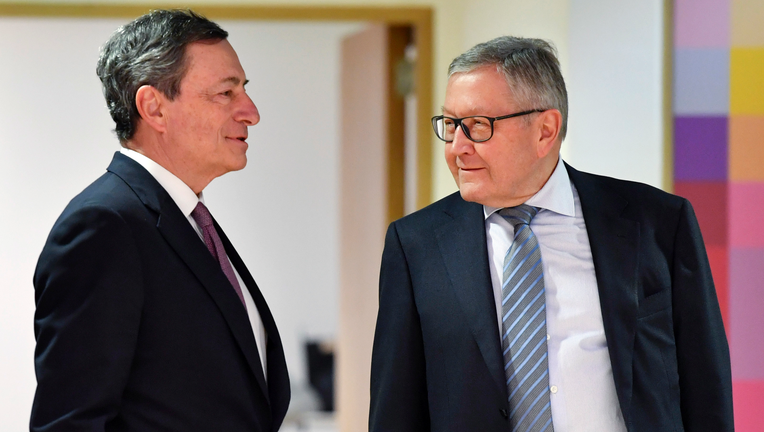 European Central Bank head Mario Draghi says the expanding eurozone economy still faces "risks and uncertainties" — including a looming trade dispute with the United States — and has cautioned that inflation needs to rise further before monetary stimulus is ended.
Draghi said Wednesday that higher inflation, not growth, is the "very clear condition" for the central bank to end its bond-buying stimulus program, and that there is a risk inflation could remain weak. At 1.2 percent annually, inflation is short of the bank's goal of just under 2 percent considered best for the economy.
Inflation could stay low if slack in the economy and the labor market takes longer to shrink than usual. Meanwhile, a protracted trade conflict could hurt growth and inflation as well. U.S. President Donald Trump has announced new import taxes of 25 percent on steel and 10 percent on aluminum.
Draghi said that tariffs' "first round effects are likely to be small." But he warned that, after that, the "second round effects could have much more serious consequences" if the European Union…